Alert People by Alerting Places
Emergencies happen in specific geographic locations. The AlphaPage® system technology is built on the concept that the fastest, most effective method to notify large numbers of people in harm's way is to notify the locations that are relative to them.
Secondarily, AlphaCast® GIS or FR dispatch software can message cell phones and email accounts, but is not recommended to serve as a primary emergency alerting tool.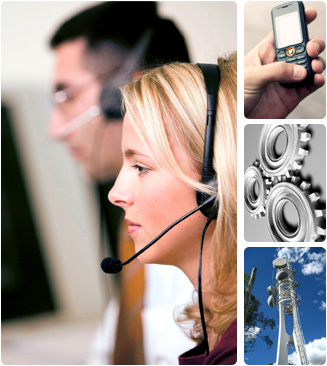 How it Works
The AlphaCast® System utilizes digital wireless messaging technology, often called wireless broadcast messaging or broadcast paging. This proven technology allows for messages to be delivered to our family of AlphaCast® alerting devices designed specifically for mass notification. By utilizing AlphaCast® GIS or FR dispatch software with the wireless broadcast messaging system, it provides the ability to send just one message or a combination of many messages to a multiplicity of devices over vast and site specific user defined geography. Commercial wireless messaging services are typically readily available from several providers in most areas. AlphaCast® technology also allows for low cost ownership of private systems designed for your specific application.
The AlphaCast® System consists of three basic parts: The digital wireless service provider, the end devices that receive and display the message, and PC based software that allows a user to easily deliver messages to the paging terminal.
A user simply types a desired message and selects the desired group of devices to receive the message. At the click of a mouse, the message will be delivered to the wireless service provider's terminal and then is broadcast to the devices in the field. All of the units will see the message but only the group of devices selected will activate and display the alert.
This action can be done from any location where the system software is installed. Multiple users can be incorporated into the system and be located anywhere. For example, an AlphaCast® System installed on a college campus can be activated by the campus police, a regional 911 dispatch center, or by a third party weather service. In addition the system can be configured to allow key authorized users to send messages to the devices using a touch tone phone.
At the same time the devices are notified, the system can deliver the text message to cell phones, personal pagers, and email accounts. If you already have a private system installed, in most cases AlphaCast® products can be configured to work in concert with your existing system.