AlphaCast® Broadcast Messaging
The InfoRad AlphaCast ® system is a wireless wide area emergency broadcast system capable of mass notification and first responder alerting in mere seconds. Our AlphaCast® GIS or FR messaging dispatch software sends your alerts and text messages to the AlphaCast® family of alerting receivers quickly and efficiently as well as to PCS smart phones, pagers, wireless electronic signboards, and email addresses. The AlphaCast® family of receivers includes individual text to speech room units, high decibel alert units, and electronic signboards.
The AlphaCast® System is designed for use by communities, college campuses, school districts, medical and industrial facilities, and military bases.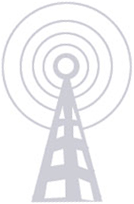 AlphaCast® GIS (Geographic Information System)


The AlphaCast® GIS is a front-end user interface application that communicates with the consumer-off-the-shelf InfoRad Watch-It ASCII SV product for the purpose of activating, deactivating and displaying messages on AlphaCast System display devices.Learn more

AlphaCast® Audible Alert and Visual Warning


The revolutionary AlphaCast® Alert provides both a spoken message and written text. When the AlphaCast Alert device receives a multi sensory alert, it will display a text message on its LCD screen and initiate a flashing red light along with an audible alarm.Learn more